United Shredding was established in 2007 to provide a confidential shredding service.
We shred everything at your premises using a mobile shredding vehicle. A certificate of destruction is issued to you on completion of the job.
On-site shredding is the most secure destruction method available. This service ensures that all sensitive and confidential information is destroyed securely and recycled. Shredding is essential to protect your confidentiality and to ensure that your obligations under the Data protection legislation are complied with.
Data protection is not just best practice, it's the law…..
The Data protection Act 1988 and the Data Amendment Act 2003 sets out the legal obligations that all companies must meet in relation to confidential material in Rep of Ireland
The Data Protection Act 1998 is relevant to the UK
The company is based in Co Donegal and is also licensed to operate in Northern Ireland. We offer a nationwide on-site and off-site service.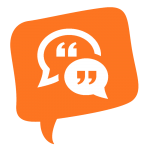 Brendan Hone
Manager / Donegal Disability Training Services HSE
In May of this year we engaged United Shredding Ltd to carry out some on-site shredding for us. They carried out all the shredding on-site and the machine had the capacity to deal with high volumes of bulky material such as folders and file covers. All the shredding was carried out on-site, with minimum disruption and the work was completed within one day. We received a Certificate of Destruction confirming that all the material was shredded confidentially. I found Stephen and his team to be professional in their approach, hard-working and efficient. I would certainly recommend United Shredding to other employers.